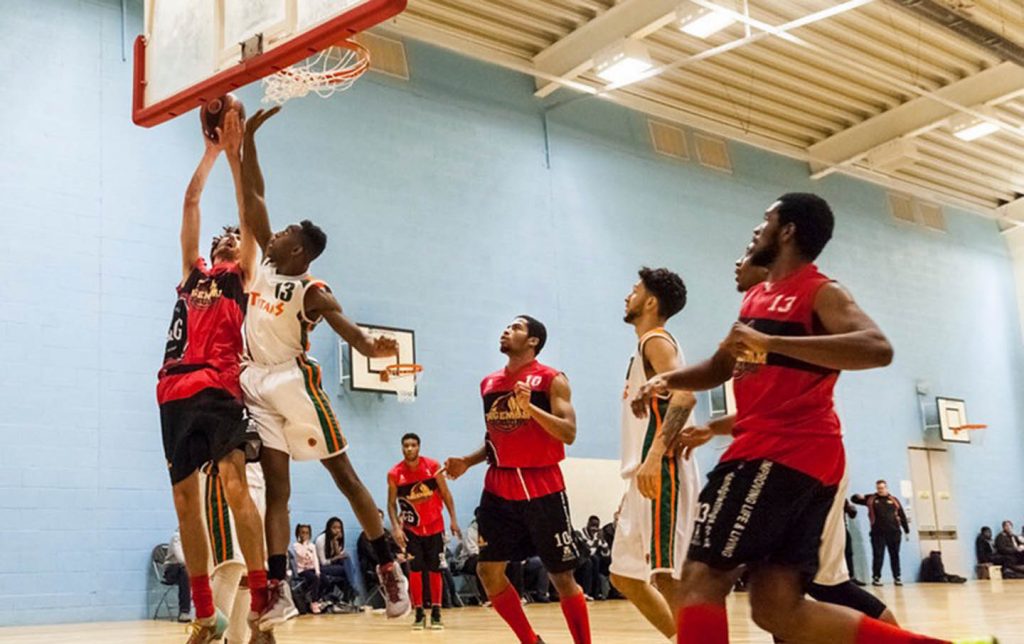 A tremendous opening for the 2015-2016 season for the Greenwich Titans. The Titans have recruited a few new players, but have retained the majority of players from last season. Under strong guidance from Coach Joel Moore, the Titans are currently League leaders in the run up to Christmas; with a standing of 8 – 1 wins for the Senior Team.
The Men faced their first game of the season on 11th October at Crownwoods Stationer's Academy; it was a nail biting game with Titans narrowly securing the win with 73-72. Despite the anxiety of their first game of the season, Titans went on to defeat Anglia Ruskin University away 58-75 followed by a comfortable win against Cambridge 69 – 89.
The Titans' first defeat thus far came from Southwark Pride 78 – 84 on 1st November. Titans won the 1st quarter but slipped on defence in the 2nd, allowing the visitors to pull ahead. Titans brought it back in the third, winning that quarter 22 – 15 but it wasn't enough to regain the lead, resulting in a disappointing loss.
Despite the sour taste of defeat from the Southwark Pride Game lingering, the Titans were out for the win at their next game against Northants Tauras on 15th November. With an impressive defence and consistent scoring from the Titans they pulled ahead of the Tauras by the end of the 1st quarter; and a whopping 40 points scored in the 4th quarter leading the Titans to destroy Northants 112 -61.
The momentum continued into their next game against Dagenham Dragons on 21st November. At the time, Dagenham were at the top of the League table with 0 losses and from previous seasons we knew the Dragons were a force to be reckoned with. Traveling with only 2 supporters to the away game; The Titans walked into a gym full of Dragon supporters and the atmosphere was intense. Wasting no time, the Titans started scoring within the first minute which lead to a landslide close at the end of the 1st quarter 13 – 33.
With commendable team work and intelligent moves by the Titans, they put out the Dragons' fire with an amazing win of 83 – 114. The top scorer for the Titans was Yassine Bouraidah with 47 points leading some to nickname him 'Yassassin'. Yassine broke the scoring record for Greenwich Titans previously held by Carl Williams with 39 points back in 2013.
The Titans played host to West Herts Warriors on 29th November which resulted in an astonishing win for the Titans 96 – 62. It's still early days, and the Titans are committed to holding on to the top position for the remainder of the season.