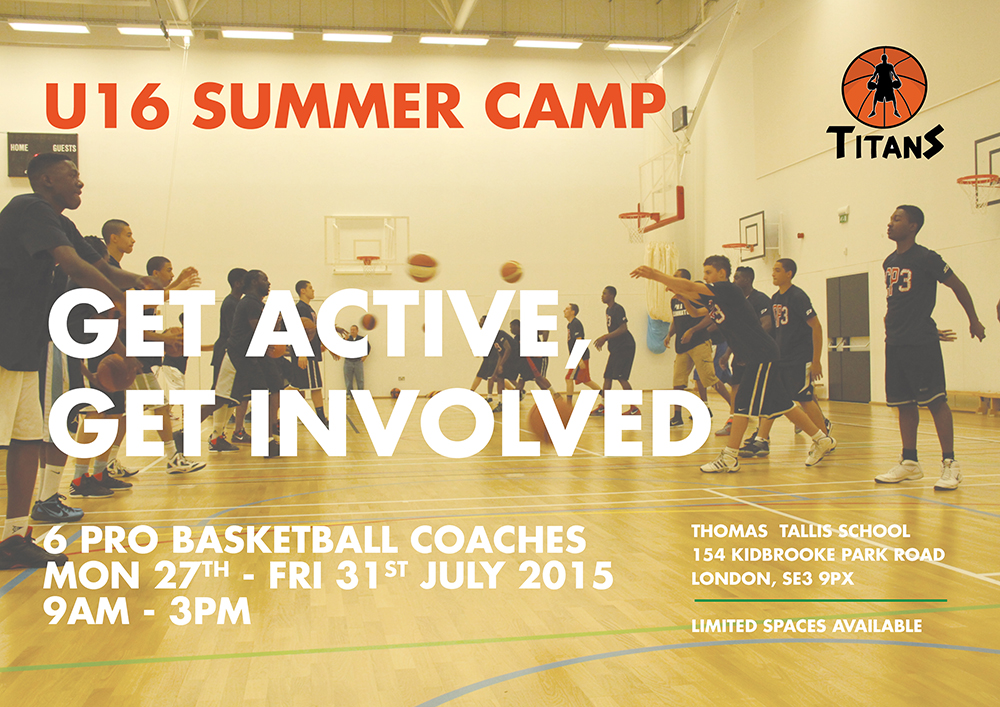 Based on the success of the 2014 Summer Camp, we will be hosting the 2nd annual basketball camp at Thomas Tallis School.
We saw a marked improvement last year in the skill level and performance of those members who attended the summer camp as opposed to those who didn't.
The cost of the camp is only £50.00 for the week and is for Under 16s only.
The aim of the camp is to provide the opportunity for keen young players to focus on their fundamentals and sharpen their skills.
27th July 2015 – 31st July 2015
09:00 – 15:00
Please note that places are limited and are also open to children outside the club, and will be allocated on a first come first served basis.