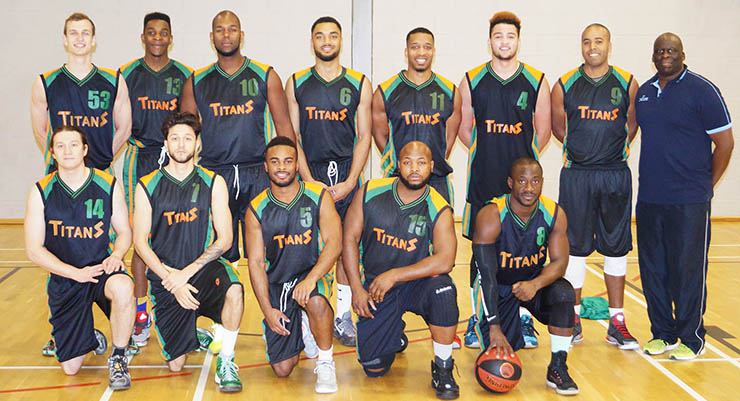 Brand new day for Titans
The 2015/16 season will be a season of transition for Greenwich Titans, after a disappointing end to the previous season, after possessing so much talent and still finishing with a record of 15-5, 4th in the league, change was required to move to the next step, the decision was taken that a new coach and direction was required.
Titans did not have to look very far and Joel Moore was promoted from the Under 18s to lead the fight for promotion for the senior team.
Former player Peter Hayden has returned to support Joel as assistant coach, this seems to be a partnership written in the stars as while Pete focuses on the details, taking stats and working with individual players, it leaves Joel free to establish a team philosophy and a winning culture which allows the players to express themselves on the court, whilst maintaining structure.
With new arrivals such as Michael Omoseyin, Michael Mcken and Andre Allette the team have a much deeper rotation and increased levels of athleticism, the team seems to get better with each match and players out injured are expected to return in the new year.
The team is currently 8 – 1 and sitting on top of the league at present with much more expected from the team for the remainder of the season.
ITS Game Time